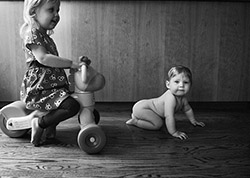 Alpana is the best photographer you'll find.  And really, she's more than that–she's an artist. The pictures she took of our daughter are priceless works of art that we'll always cherish.  The great thing is, she's also organized and professional. It is hard to find someone who can manage a business AND be an amazing artist, but somehow she does both beautifully. She guides you through the entire process, from recommending clothing for your photo session to helping you place your order for photos, to calling you to make sure your pictures have arrived and that you love them. She truly loves her job and it shows in every photo she takes. 
~ Stefani
What distinguishes Alpana among family/newborn photographers is her AMAZING gift for making photos that are true "art" rather than simply great photos! My husband and I wanted to capture the fleeting and precious moments of our newborn in his first few weeks of life. When we saw Alpana's work it was love at first sight. Her photos are artistic, passionate, emotionally stirring, and simply magical. We knew we had to work with her and she made working with her so easy. She came to our home and worked around our baby's schedule, which was very much appreciated as new parents. Alpana made us feel very comfortable and was so gentle and patient with our baby. All of this comes through in her photos. Our photos are amazing and take our breath away each time we look at them. She's truly a gifted and amazing photographer. We can't wait to work with her again.
~ Dana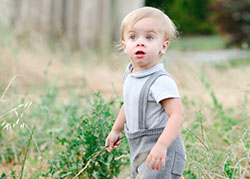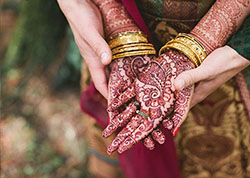 Storybox Art provided wonderful photography for our wedding. Alpana was extremely flexible and was very outgoing to document the beautiful details we worked so hard to create, and the spontaneous emotions of our friends and family. With luxurious color, skilled use of depth of field and composition, we now have a lasting collection of photographs that help us remember a joyful occasion.
Alpana put lots of time and effort to meet with us before the wedding so she could understand our needs, and went far and beyond our expectations on the day of to capture the ceremony and reception. While she was busy clicking away, she was not intrusive at all. She also succeeded in getting the most photo-shy of our family to loosen up and embrace the moment. Her sense of humor and commitment certainly helped us move past the stress of the details, and she made a lasting impression on everyone present. We will definitely be calling her again when and if we have children! 
~Alex
Alpana is a natural storyteller with an incredible gift. She can turn the typical picture of children and/or families into beautiful works of art. She has an incredible eye and quite a gift — I can't recommend her enough. Her photos are thoughtful, beautiful to look at and images you will treasure for a lifetime. 
~ Jill
We hired alpana to do a newborn/family session in our home. I picked her after looking at more than a dozen other photographers in our area as her work really stood out as being truly special. Her work captures the real beauty among her subjects. But beyond her spectacular photos, she is wonderful to work with. She is patient, great with children, compassionate, and also listens to what you want. Our photos turned out so beautiful, we will cherish them forever.
~ Anita
Alpana did a great job doing the outdoor shoot for the family. She spent a lot of time with out two reluctant teenagers and got them to give some memorable pictures. The time she took to look for locations, her suggestions and her patience was much appreciated. Alpana even got into the creek to take some outstanding shots of one our sons. The pictures are going to be part of our memories forever. The pictures have come out great and we are looking forward to the album! 
~ Ashwini
Alpana takes amazing photos! The review can really end there because her photos speak for themselves. Although I would like to add that she was a total professional and really brought out the best in our family. We had photographs taken of our 6 week old and the pics were nothing less than magical. She made her dad and I look pretty great too (no small feat considering I was only a few weeks out). The pictures were natural, relaxed, and really captured our family perfectly. I cannot wait to hang them in our home. The biggest compliment that I can give Alpana is that normally I am drawn to black and white photos but I really preferred her color photos. I think it is because she works so well with natural light. Bravo!
~ Lorna
The fact that Alpana is an excellent photographer and artist was always evident from her photos on her blog. But I was completely blown away by the fact that she was able to capture so many amazing photographs during our session when her subjects were our 14-month old twins, who are never still for more than a second. It is almost unbelievable that she could get so many beautiful photographs of both the kids especially since, at any given point in time, our twins tend to move in completely different directions.
The session was very relaxing and fun. She was excellent with the kids, with us and our dog who insisted on being as close to us as possible. Before the session, she was very responsive in answering every question we had. Her suggestions for outfits for the children as well as us were extremely helpful and made getting ready for the session very very easy.
Our gallery viewing and print-ordering appointment with her took us almost 2 hours because we had so many amazing photographs to choose from. But she was very patient with us throughout the process when we kept changing our minds on which photos to order and which ones to let go. All in all, it was a great experience. I am now waiting for the children to grow a little older so we can do it all over once again!
~Jaideep
Alpana Aras-King has an amazing gift of capturing the essence of individuals and families in her photography. My family and I found out about her through a mutual friend and are absolutely thrilled that we did a session with her. She made us completely comfortable and was able to capture each individual's unique personality in the pictures. Her final products are beautiful and we are so happy to have captured this moment in our boys' lives and have wonderful photographs to enjoy forever!!!
~Kate
My family and I were in search of a natural light photographer that wouldn't make us pose the whole time, awkwardly, and in front of boring backdrops. A good friend of mine referred us to this website and we were amazed by the photos. The artist has a wonderful eye and during th e session is a real pleasure to work with. She is a natural with children, especially our 10 month old. The result was a variety of wonderful pictures that we cherish and will enjoy for years to come.
~ Hazel
Alpana was recommended by a friend, and we decided to do a photo session with her (our first one ever) when we were in San Francisco with our 6-month old baby girl visiting family. My husband and I didn't know what to expect, but Alpana was great and guided us throughout the process. We had a very nice session and were able to visit all of the locations that we loved. And words can't describe my reaction when I saw the pictures of Sophie, they were gorgeous works of art. Thanks Alpana, you're the best!
~Elizabeth
Alpana's photos of my son are gorgeous. She first photographed him at 6 1/2 years and recently did another session now that he's 8 1/2 years old.   I wanted to capture not only his growth but also the cute gappy smile he has right now before it's gone and he's a big guy with all of his teeth.
I can't say enough about her amazing talent — she is truly an artist.  I am so grateful to have photos capturing all of his many expressions from serious to silly.  I love that nothing looks super posed or forced — every picture is so natural. Adding to the beauty of the photos is Alpana's eye for detail in the locations she chooses. She's very into the details and we arrived at our location precisely at the magical time of day when the sun is beginning to set and the light is soft.  The photos are lit up with a gorgeous glow.
Alpana has made me think about photography in a different way — as art to hang on my walls and also as a special keepsake to enjoy for years to come.  Looking forward to next Spring when she is going to do photos of all of us.
~Rhonda