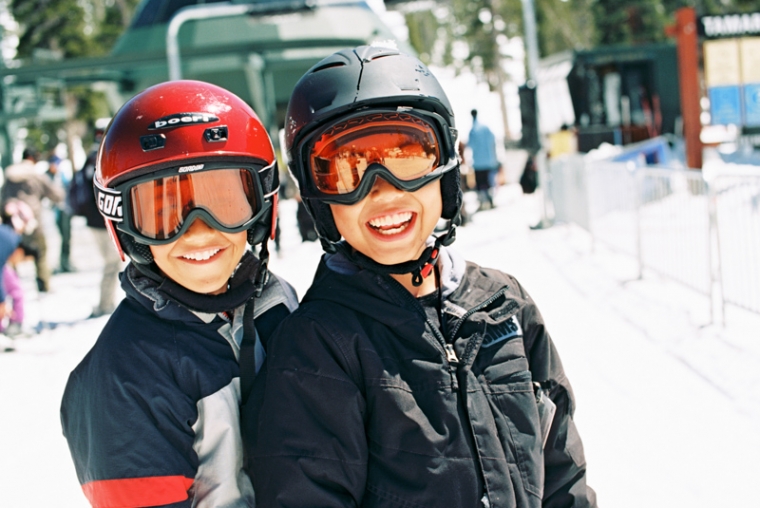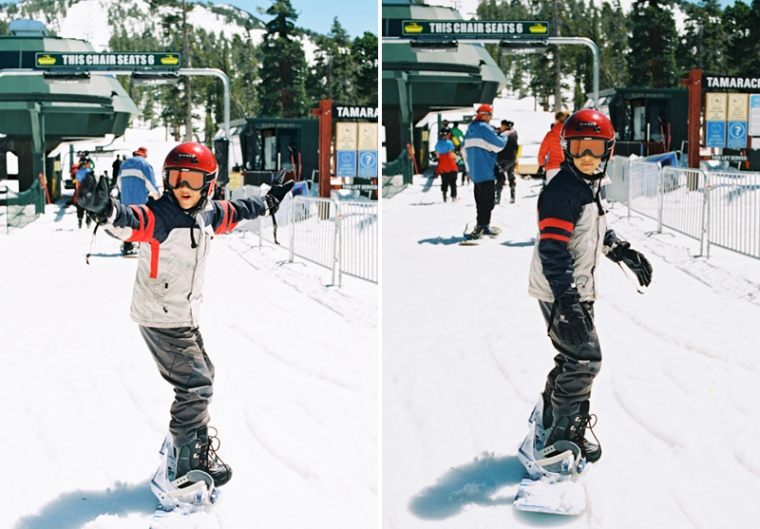 As luck would have it, these two friends got to spend a warm afternoon at the Heavenly Resort in South Lake Tahoe. This year for Spring Break, we decided to go up to Lake Tahoe. Neither my husband or I ski or snowboard so we were thankful to have friend's that are avid snow people. This was his first time snowboarding and it was great to be with folks that know what to do. I took these images of the boys playing in the snow on my film camera.
F100 Nikon + Kodak Ektar 100
If you follow me on Instagram, you might have seen a few pictures from our trip. Our hotel room was steps away from the beach.