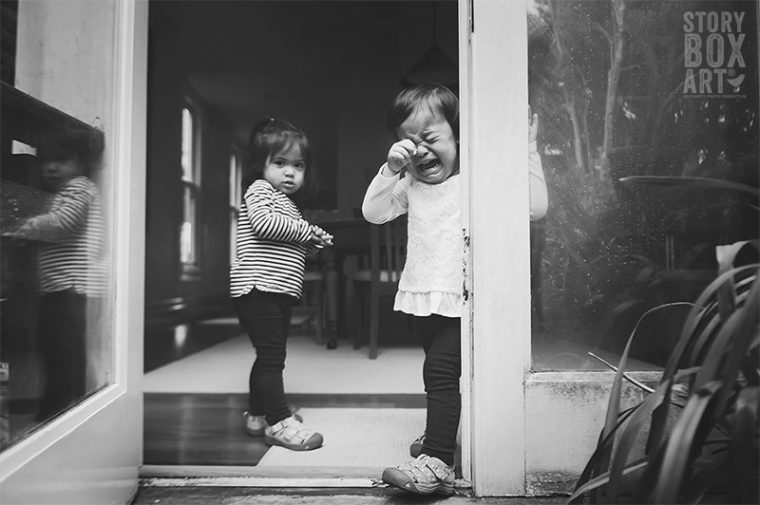 I may be a twin but I'm one of a kind. ~Author Unknown
A recent favorite real life moment with a Chicago family of twin girls. This family was visiting the Bay Area from Chicago and had booked a professional portrait session. Originally, we had planned on a session in Chicago during my recent trip but the timing didn't quite work out. This turned out to be a fun shoot with the sisters. Their personalities were quite apparent in the time that we spent together. It can be challenging active two year olds but I also find it fun as you can get glimpses of reality. Here was a moment when the naughty twin smacked her little sister that burst into tears. I loved her expression and body language as she looked at her parents. She did apologize to the wounded party. Sort of.
I can't say how much I love capturing these candid moments. When a family lets me in to there lives, there is a certain intimacy I experience for which I am grateful. My heart is in documenting these moments and capturing a slice of life that can be reflected upon in the years to come. I can certainly imagine this image being a topic of conversation!
If you like this image and are interested in a family session, please contact me through the website.