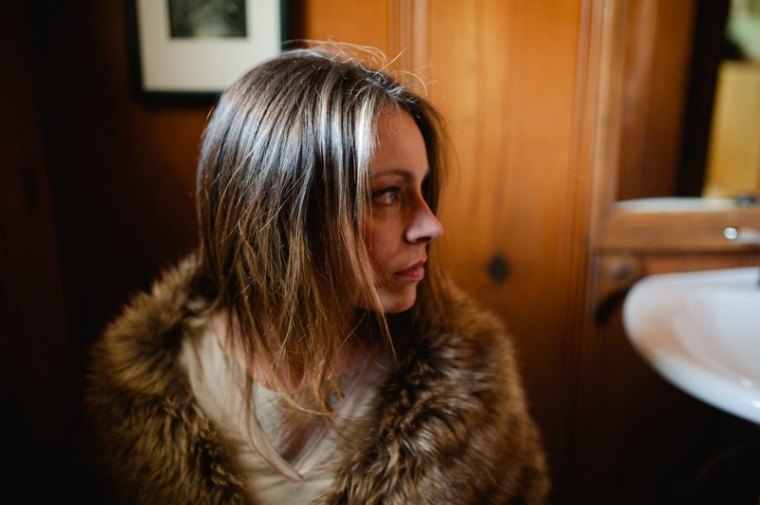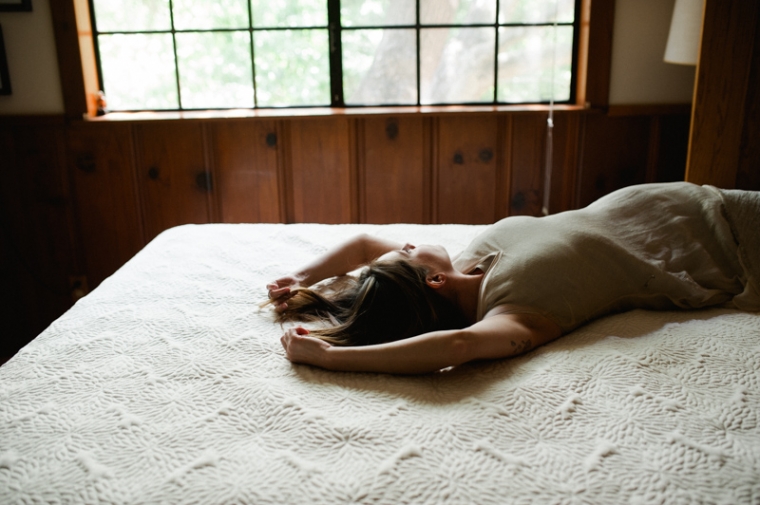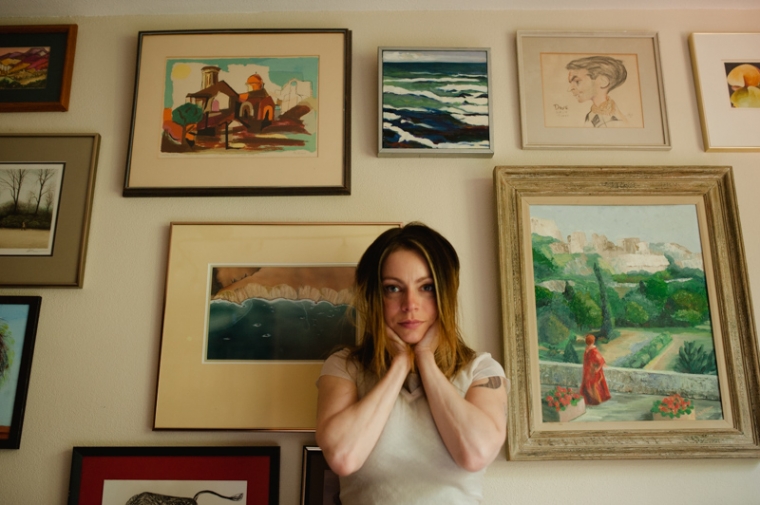 The black and white images were created with a Medium Format Contax and Tri-X film.
Every so often, you meet someone that you feel like you have known forever. A kindred spirit. When Annie reached out to me for portraits, and we had our first conversation, I instantly connected with her. I knew I was going to love the images we would create together. However, there was that apprehension of photographing a photographer. You see, Annie is an wonderful photographer and it was a huge honor that she placed her trust in me. We settled on doing the portraits in her home as I knew she would be most comfortable out there. She was a wee bit on the edge and I told her chill out with a glass of wine before I showed up. I love when people and their spaces come together and make magic. Her mid-century home with its light and shadows largely inspired these images. It was a perfect backdrop and so was Annie in this image I shared earlier. After seeing the photos, Annie sent me a lovely note that made me tear as well.
"These made me cry. They are beautiful, Alpana. I haven't ever seen myself like this! These are truly meaningful, and I'm starting to realize they were for me – T second, 😉 I am SO glad I did this. You can see my ease and comfort level and that is ALL BECAUSE OF YOU! Your direction and ideas were awesome."
One of the reasons, I wanted to share the note is because it is so rare that women invest in photographs of themselves. Annie's portraits started out as a surprise for her husband but ended up meaning so much more. I would urge you to get some professional images taken of you. Just for you. If you would like a session, please contact me through the website.