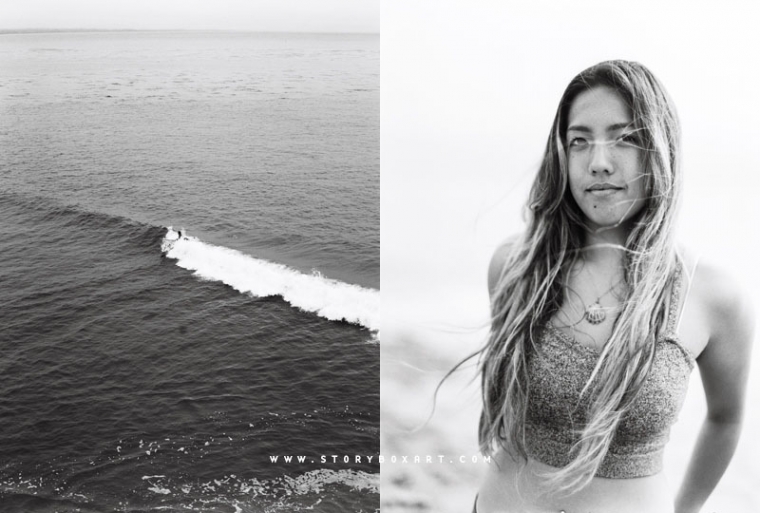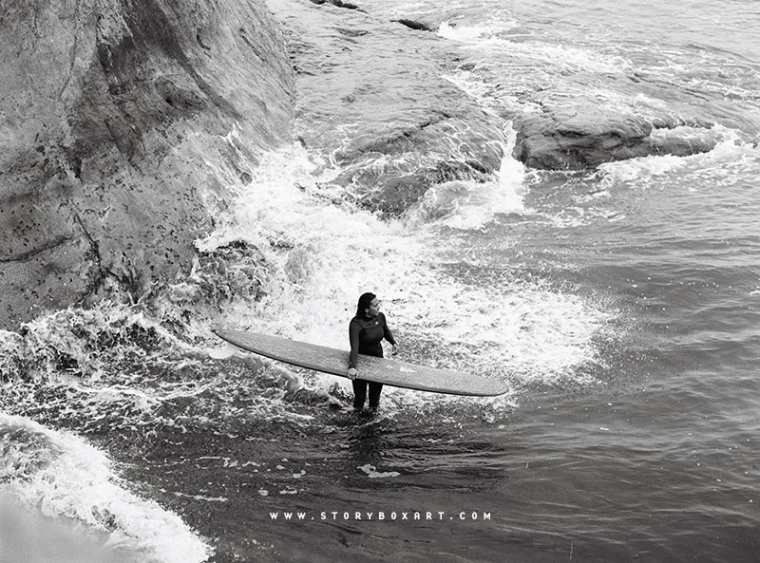 Here is a medium format film session that I had to share! For the most part, as a client you might not necessarily care if the session is film or digital. To me as a film lover, there is just something special about photographing thirty-six frames intentionally. Invariably, the image on film wins over the image shot digitally. These images are the result of two rolls of black and white film added to this family's portrait session. For film geeks, I shot one roll of Tri-X and HP5 that were developed and scanned by Little Film Lab on a Frontier scanner. I will be also sharing the rest of the images shot digitally as I love so many from this session.
This commissioned session started with am email from Louisa stating that she has been following my work for several years, and she wants me to photograph her with her girls. One of the things that was important to her was capturing her older daughter in a surfing environment which dictated the choice of our location of Pleasure Point in Santa Cruz. Now, I am not a sports photographer and it was important to go over limitations of what I could or not do in our time together. Ultimately, this family put their faith in me and I wanted to provide an amazing experience and art for posterity.
Things don't always go as planned. When I got to the agreed location, the waves weren't the best for surfing. I improvised. I wanted us to focus on the connection images while we had beautiful light so we drove around and stumbled upon a location which turned out to be the perfect spot for their session. It couldn't have been planned better! Eventually, we drove back to the original location to get a few surfing photos with the not-so-great waves. It all worked out as we got a diverse mix of portraits, candids and the surfing images that were important to Louisa.
Another consideration for Louisa was creating some amazing black and white wall art for her living room. We had discussed this very early on and it is a very important part of a continued conversation. She also sent me some photos that helped me visualize her space and factor the choice of the black and white film into the art creation. In her proofing session, we have selected four beautiful images that will be printed poster like to grace the space. Currently, I am working on ordering some test prints to ensure that the resulting images are of the highest archival quality.
If you would like to create custom wall art please contact me through the website. I would love to chat with you.
PS. On a side note, I have been nominated by Red Tricycle in the photographer category for San Francisco. Please vote for me if you have a minute by clicking this link. Thank you for your support!