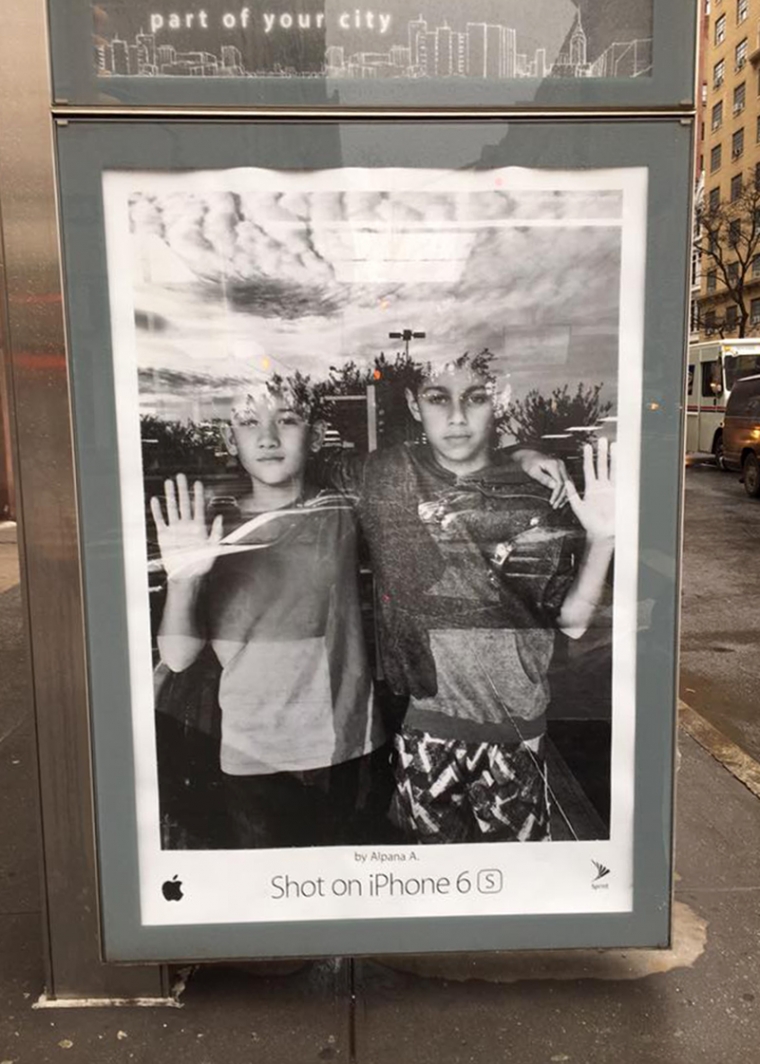 The above Shot on iPhone 6 image above was licensed by Apple for their current World Gallery campaign. It was among the very first images I created with my new iPhone with my boy and his friend Zach. These two call themselves twins as they are born on the same day! Am excited to share the image and be a part of one of my favorite brand's campaign.
I have been an Apple user for as long as I can remember since its launch! This campaign takes a human approach focusing on people. 53 portraits captured by 41 photographers will adorn outdoor billboards, print publications and various Apple channels across 26 countries.
There have been sightings of it in Manhattan, NYC and Philladelphia thanks to social media. My childhood friend Shilpa spotted the one in NYC finding herself face to face with my son on the transit shelter below. A huge thanks to her for the above photo!
The image will be on a billboard in Chicago, IL and Shanghai, China.
US – Chicago – Addison & Sheffield
CN – Shanghai – Grand Gateway Wing Building
CN – Shanghai – Hongqiao Airport T2
Since I am not planning a trip to any of those spots, I have been asking the community as well as friends to take some photos if you spot the above photo! I'd be so grateful if you can share this with a friend or relative in the above areas.