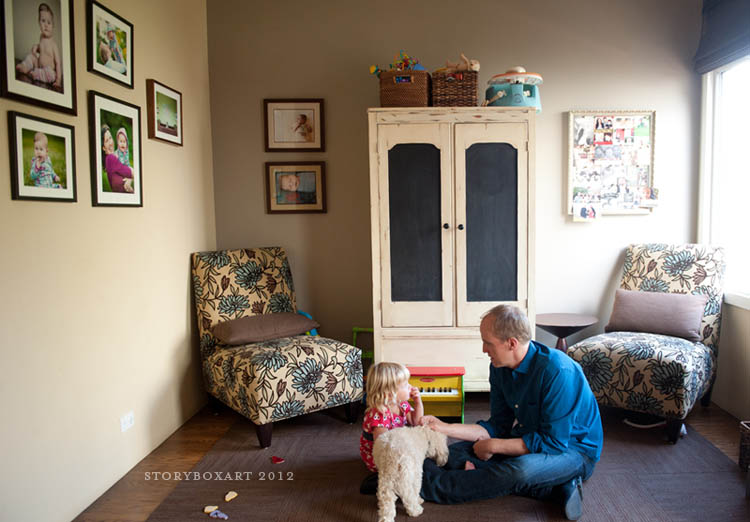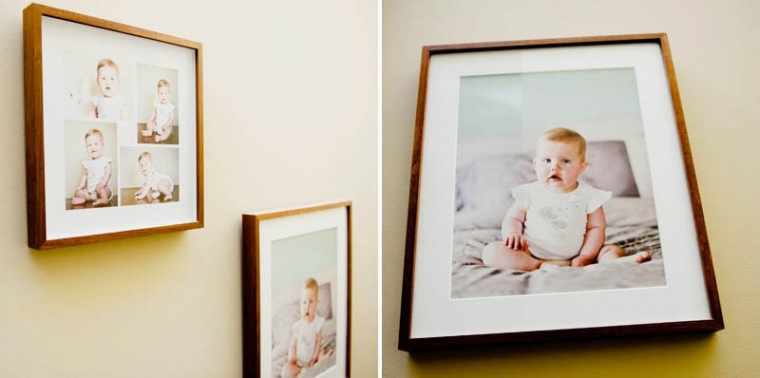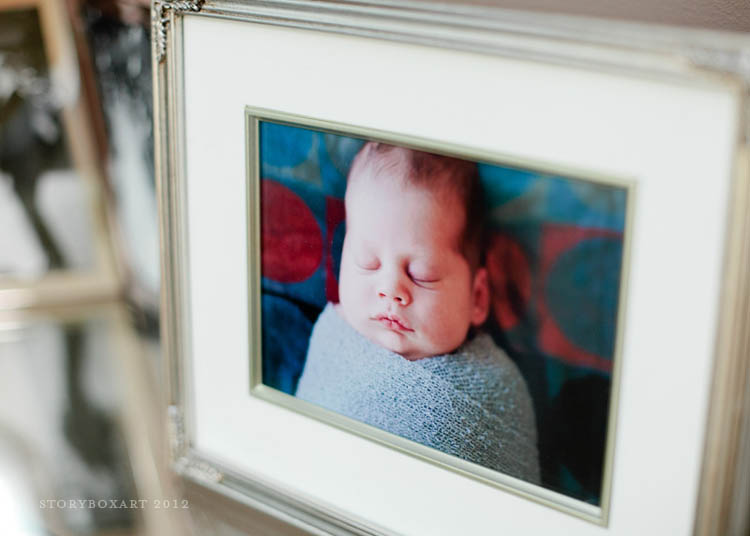 newborn baby Will, October 2011… and ten month old baby Will with big sister in the display above him at the same age!

I love seeing clients enjoying their photos from our time together. I also love to help clients put together a selection of images from their portrait session using my advertising and design background. Displays of all kinds, family albums, and other custom products. When I saw this family room display, I had to take a few quick snaps when I stopped by for this family's recent portrait session. From the images below, no 1, 2 and 4 were captured a few years back when little Miss Claire was eight months old. Mom did an amazing job getting them framed which you can see up closer on my Facebook page. The third image is from baby brother Will's newborn session last year.
It really does make my heart sing to see my art in their lives and not just be digital files on a cd. Now a days, it seems that the world of social sharing brings instant gratification and the tangible aspect of these beautiful memories seems to take a backseat. So much of these are your history that I can't imagine not having these treasures to pass down to generations down the road. Can you?